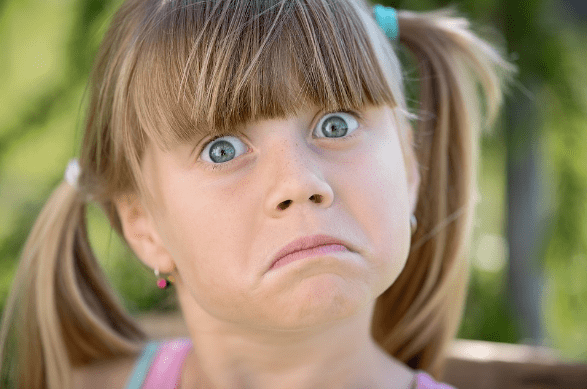 Kids or no kids, we all love the school holidays yeah? I mean, what's not to love? Long warm days, open roads, days packed with insta-worthy activities with polite, respectful, quiet children [clears throat].
Total bollocks!
"But surely that's what other families are doing? Just look at their social media feeds! They look like they're having SO much fun eating from their John Lewis wicker hamper in their top-to-toe Joules outfits."
Nope. They captured a moment (more by luck than anything else) and decided to share it with the world to make them seem like a 'normal' family! (An issue that will be tackled further in our forthcoming 'social media curation vs mental health' blog!)
We are lucky enough to live in Cornwall, and it's utterly beautiful; but the school holidays are especially precious here. We have traffic jams INTO Cornwall, traffic jams OUT of Cornwall, traffic jams everywhere IN Cornwall, queues at theme parks, queues at restaurants, queues, queues, queues, and more bloody queues! Anyone that knows me well knows I don't queue graciously! (Oh, you picked that up?)
So with the impending half term school holidays, I am feeling anxious about all of the above, plus the pressure of giving my daughter decent opportunities to have a memorable and exciting holiday, that doesn't peak at going to the cinema! It's fricking October. Heeeelp!
So, I have embraced this as a challenge and have come up with a survival plan for an October staycation with the kids. I hope you find it useful!
Do your research as early as possible.
You know those families who seem to know about all the cool stuff going on in your locality, and you are all "how do they know about this stuff! I never saw it advertised!". In fact, the first time you hear about it is when you see it on your social media feed 16 hours later with a barrage of comments about how great it was, and how much everyone's kids loved it! Grrrr! So, be proactive and ask for suggestions on your social media or via old-school text/email as early as you can. Trawl the internet for events that happened this time last year as they may be happening again this year! Pick up local glossies that publicise events in your area. Post in forums and groups, and ask at the school gates. There are always loads of local things going on, but marketing is often a stranger to local events committees!
Peruse Pinterest
I am not sure of many people (especially those who have ensured looong sleepless nights) who haven't yet develop a chronic Pinterest habit, but on the off chance that this may be enlightening to someone, Pinterest is a great resource for kid-spiration. Type in 'rainy day kids activities' and wring your hands with glee as you wait for the weighty page to load. Bursting with both practical and (utterly) impractical activities, it can really help to get the creative juices flowing when it comes to keeping the kids out of trouble. Oh, and most of the activities on there carry weighty Insta-opportunities too. Win, win!
Meal plan
Boring! Yep, but bear with me on this! [Clears throat again] THIS IS YOUR HOLIDAY TOO! Plan ahead for low prep, maximum mummy-credit meals. Think build-your-own, filthy chuck-in-the-oven food. Hands on, messy grub that kids love! Even better why not get your kids to pick meals from those hugely underused recipe books and get them cooking for you! (Providing they are age appropriate for using knives, boiling water and hot, spitting fat … on second thoughts!). In all seriousness, whether kids are left to their own devices, or whether supervised, there is a recipe out there for them that will give you both food (win) and wholesome kiddie entertainment (win).
The play-date
Always a winner, and often an opportunity for a well deserved cuppa with a friend. Plan ahead though because holiday calendars book up fast.
Wilderness adventures – with a sweet twist!
After the tears, the 'I don't want to go, it's cold' conversations and the frantic search for the missing welly have ceased, getting out into the woods or onto the beach always turns into a winner provided the weather isn't too nasty. A particular favourite is to take brightly wrapped sweets and go on ahead and hide them for the kids to find on their stomp. Bribing them with sweets may not make me the wholesome parent I wanted to be, but the kids see it as fun and it gets them running around, exploring and discovering things that they wouldn't have seen before. I'm not apologising for that!
Having one BIG day out
We don't have a lot of money, and certainly can't afford day-after-day of expensive theme parks, and the subsequent overpriced up-sells, drinks and food (plus I couldn't handle that many queues!). So we usually plan to have one BIG day out in the half term holidays and make a grand thing of it. The kids look forward to it more, and it gives them an anchor point for their holiday. Plus, (and I always forget this) you CAN take picnics to most places so getting prepared is never a bad thing. There are often discount vouchers for the holidays as well if you look around.
House swap anyone?
This seems to be getting more popular, but pre-arranging a house swap with someone who lives in a different area can bring that holiday-feel without the holiday price tag. This isn't for everyone, and (personally) I would want to know them well if they are staying in my home, but if you are game, it can be great fun!
Pyjama days
Get in the popcorn and one-handed food, bring the duvets onto the sofa and chain-watch movies, read books, play games and just generally lounge about. Teach your kids it's ok to also just take a break for a day!
If in doubt, spa it out!
Find a deal. Find a sitter. Filter out the guilt and go sit in a warm bubbling pool for the day. You are allowed one BIG day too. Fuck it! (Great chance to try out that fab new halter neck bikini and your much-loved Halto. Not just your half-term that will be pain-free!)
Why not share your holiday moments with us on our Facebook page? We'd love to hear what you got up to. Share your inspiration with others too!!!