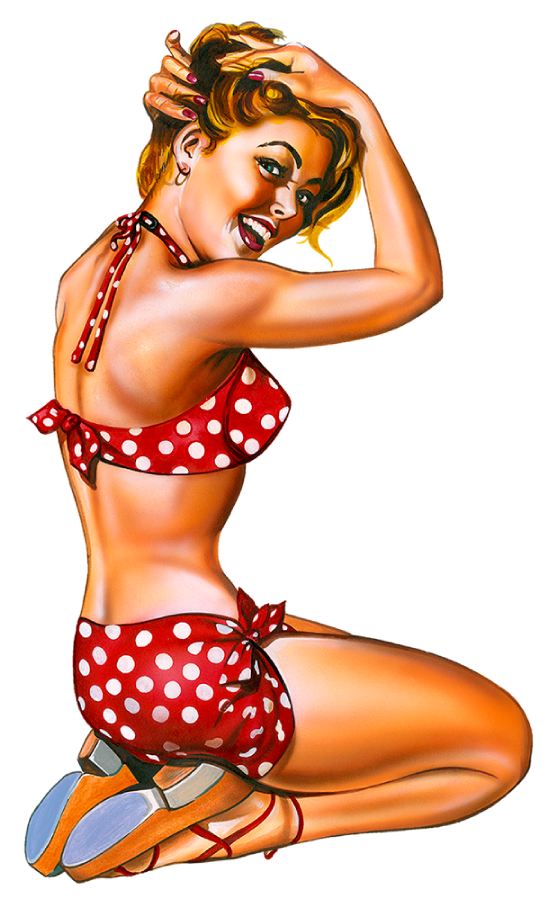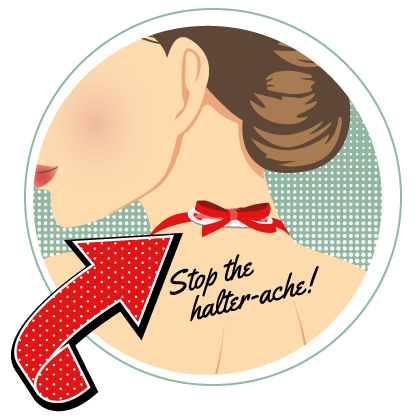 Well, hello there!
Halto is the nifty solution to stop straps digging into your neck.
Halto cushions your neck, meaning you can wear your favourite bikini all day without the ouch!
Love your pack, or your money back!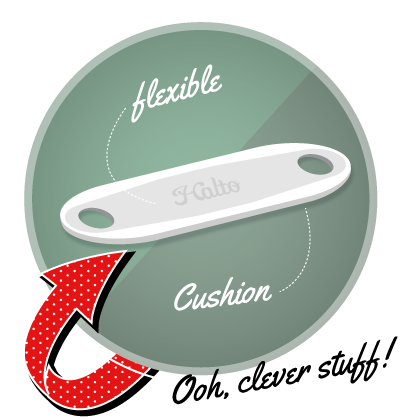 Get the low down
The clever dual-layer design means that the weight of your marvellous lady-bumps is redistributed on the back of your neck, so you can wear your halter neck for hours without feeling that all too familiar ache. In addition, our tried-and-tested cushioning layer guarantees that you will not only look amazing, but feel it too.
And you can lay back and relax knowing that Halto is waterproof, reusable and fits almost all halter necks. We can guarantee you'll be smitten!
Get it on!
Step one: Wiggle one halter neck strap through each hole of your Halto
Step two: Pull your bikini straps tight to get the girls up where you want them
Step three: Tie your best bow
Step four: Check out that rack!
Step five: Forget you have a halter neck on and enjoy your day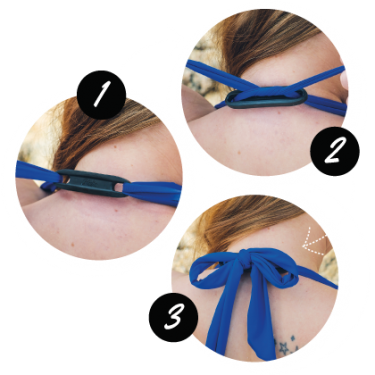 FAQs
What's it made of? How long does it last? How does it work? We've got these questions and more covered in our FAQs.